For Sale - One Bentley Embiricos...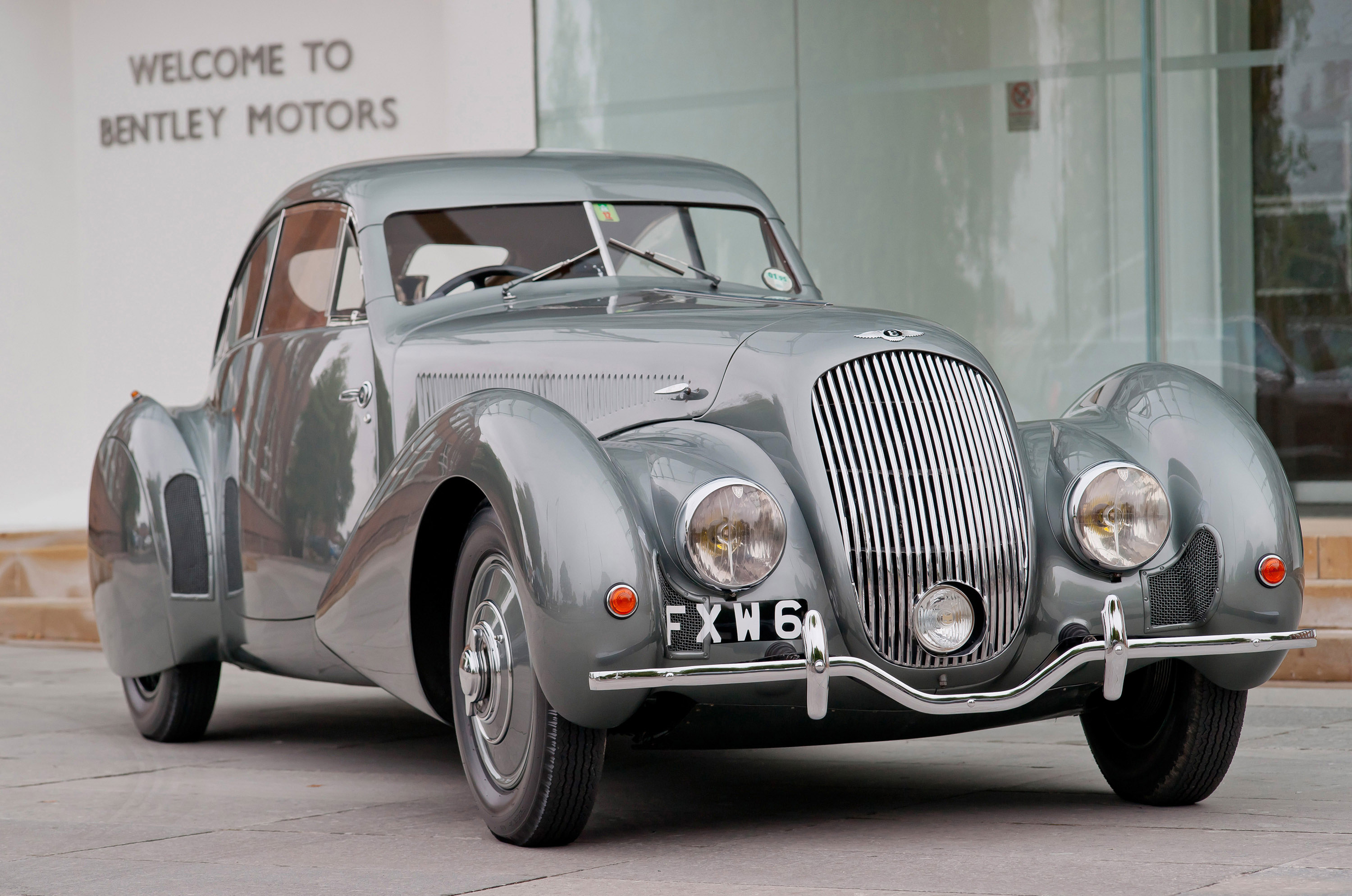 Here's the story of the original:
"During the 1930s a Greek businessman and avid race car driver named André Embiricos was looking to have a custom car built. Living in Paris at the time, Embiricos contacted a local Bentley rep by the name of Walter Sleator, who then put him in touch with Georges Paulin, a designer working for coachbuilder Pourtout Carrossier.

Under Paulin's guidance, Pourtout produced a strikingly sleek, aerodynamic body for a 4¼-Litre Derby Bentley that would be ideal for racing. With the support of the Bentley factory back in Crewe, owned at the time by Rolls-Royce, a car combining the Derby Bentley with Pourtout's design was built and from then on was known as the 4 1/4 Liter 'Embiricos' Special."
That very car, of which only one example was ever built, has now returned to Crewe where it is being showcased at the 'Lineage Showroom' at the Bentley factory until September.
When designing it all those years ago, the goal was speed, and thus it had one of the most aerodynamic bodies of any car at the time. To keep weight down the fastback body with split rear window was crafted in Duralumin, an age-hardened aluminum alloy.
Embiricos eventually sold his unique Bentley in 1939 to H.S.F. Hay who raced it in three post-war 24 Hours of Le Mans endurance races, achieving a commendable 6th place in 1949. Although a one-off, reaction to the car encouraged Bentley to explore more streamlined styles for future production models, leading to sleek machines like the 1952 R Type Continental and continued today even in vehicles like the Continental GT."

Well, there's a replica for sale (not the car above)...
Mind you, it's a proper replica.
To quote from Classic & Sportscar Magazine:
"A faithful recreation of Georges Paulin's one-off design on a 4¼-litre Bentley will lead a host of desirable classics at Coys' Techno Classica Sale on 13 April."
"Valued at €350-400,000, the exacting replica is based on a 1939 example and is the result of a seven-year project by Bob Peterson."
"With a competition-grade aluminium body, the car is said to be in concours condition and comes with an extensive history file detailing its restoration. See C&SC January 2013 for the full story – and track test – of the real deal."
Beautiful...
(Posted by David Irvine)