Speed Racer
This is a bit cool. Drug dealer chic.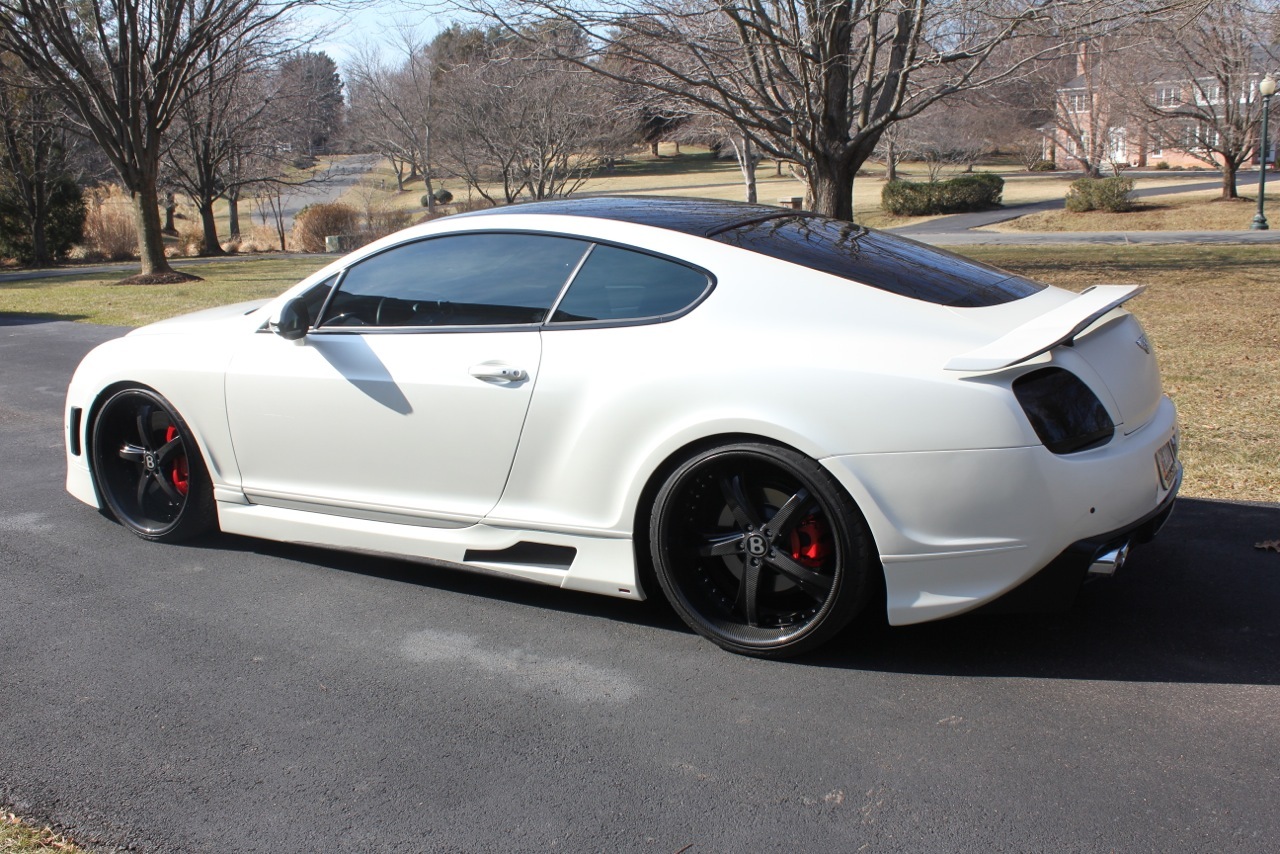 Cocaine white with a lot of front. Speed racer.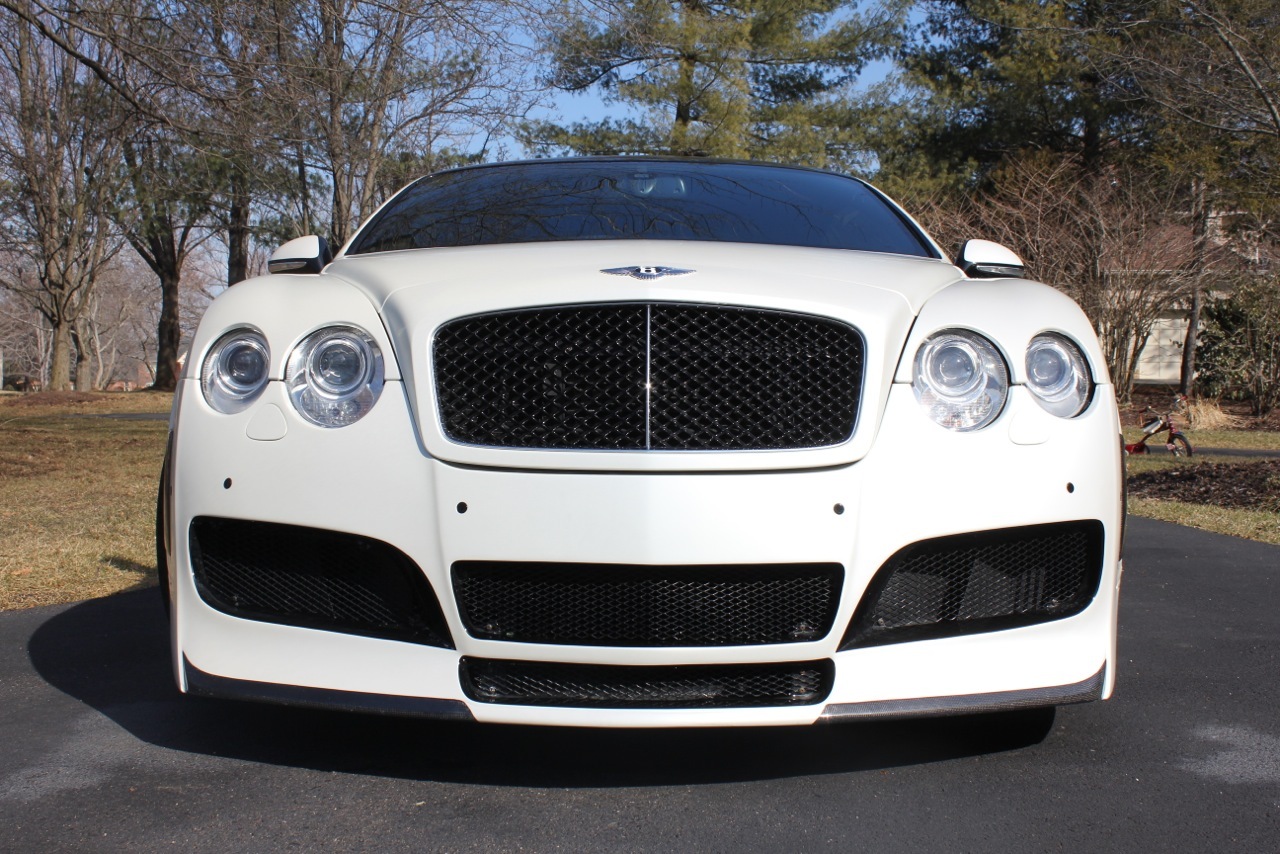 It's a 2010 Bentley Continental GT speed up for auction on the bay of course.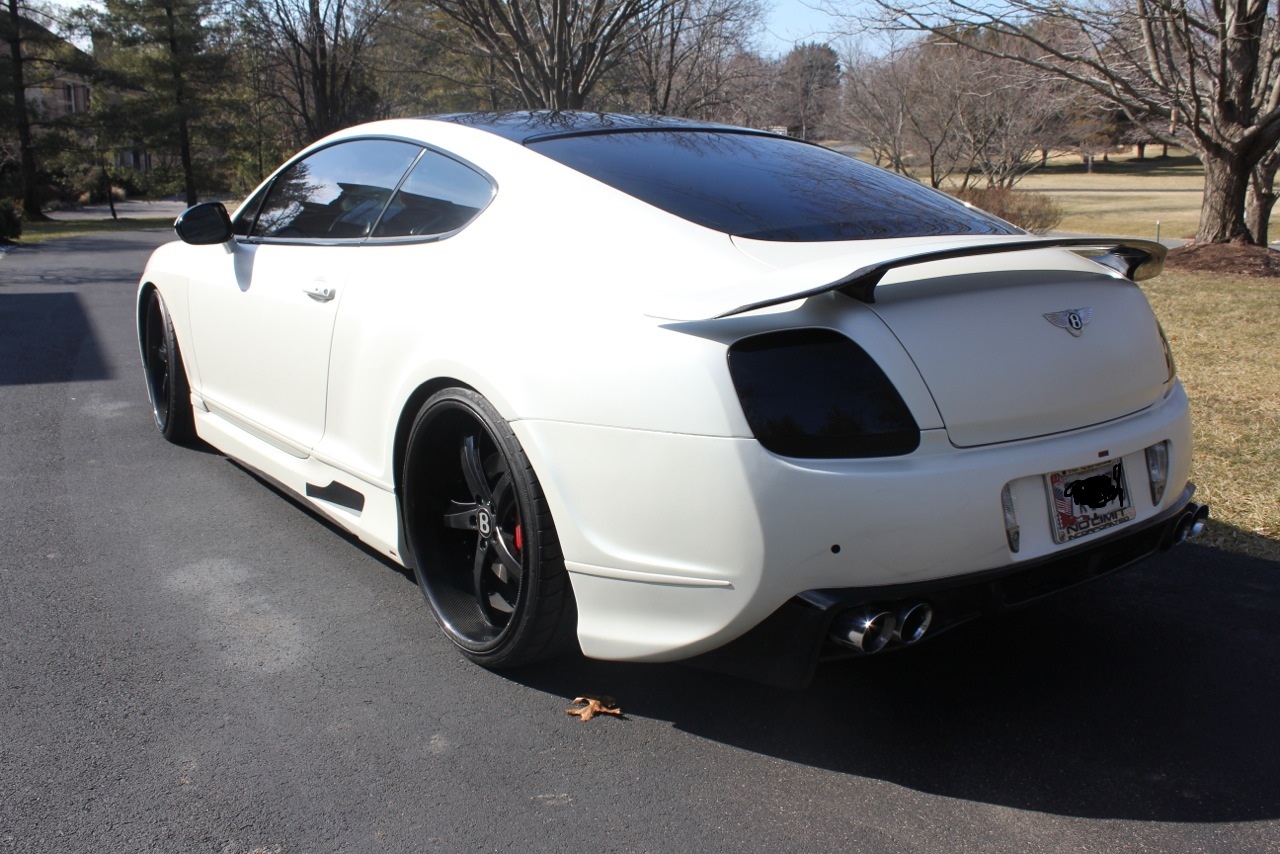 It has skirts. Japanese shirts.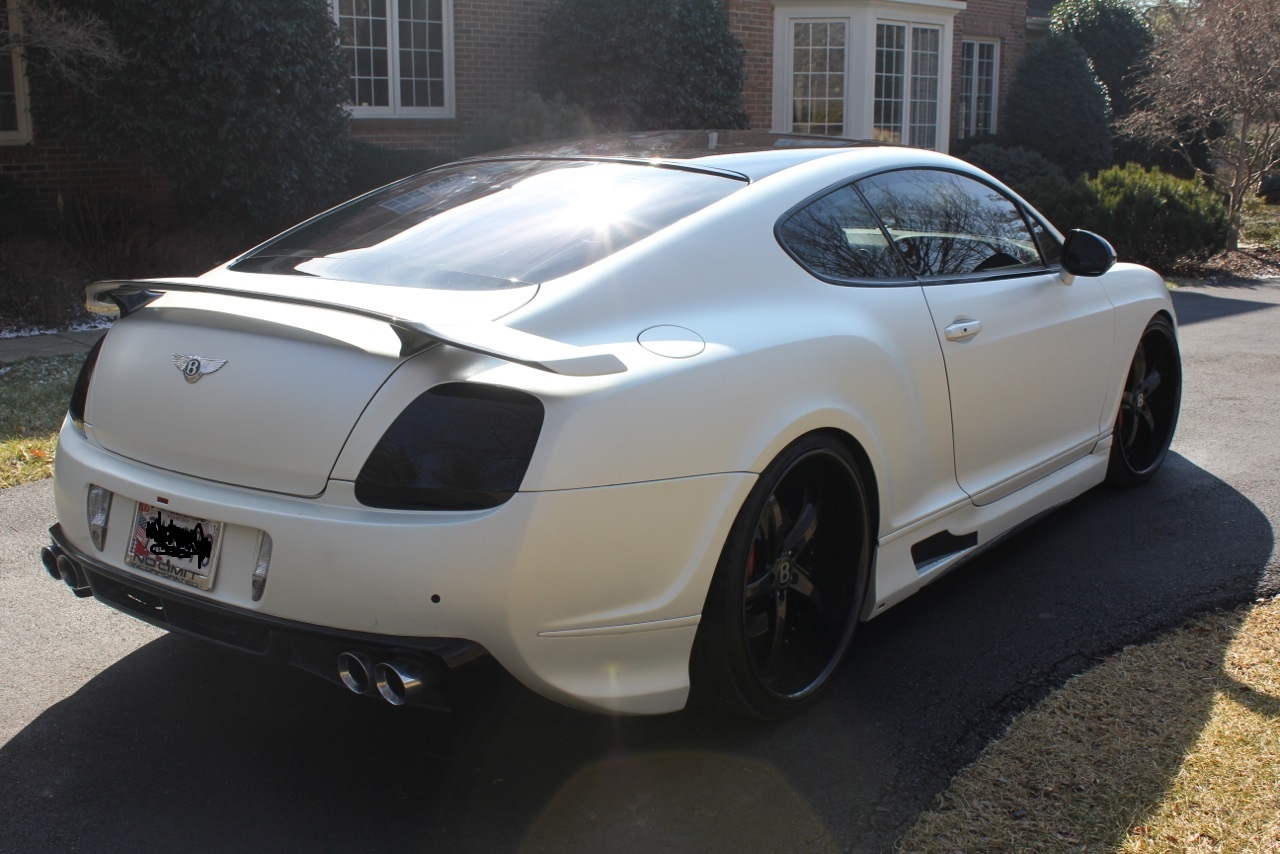 That's right, it's a Premier 4509 body kit.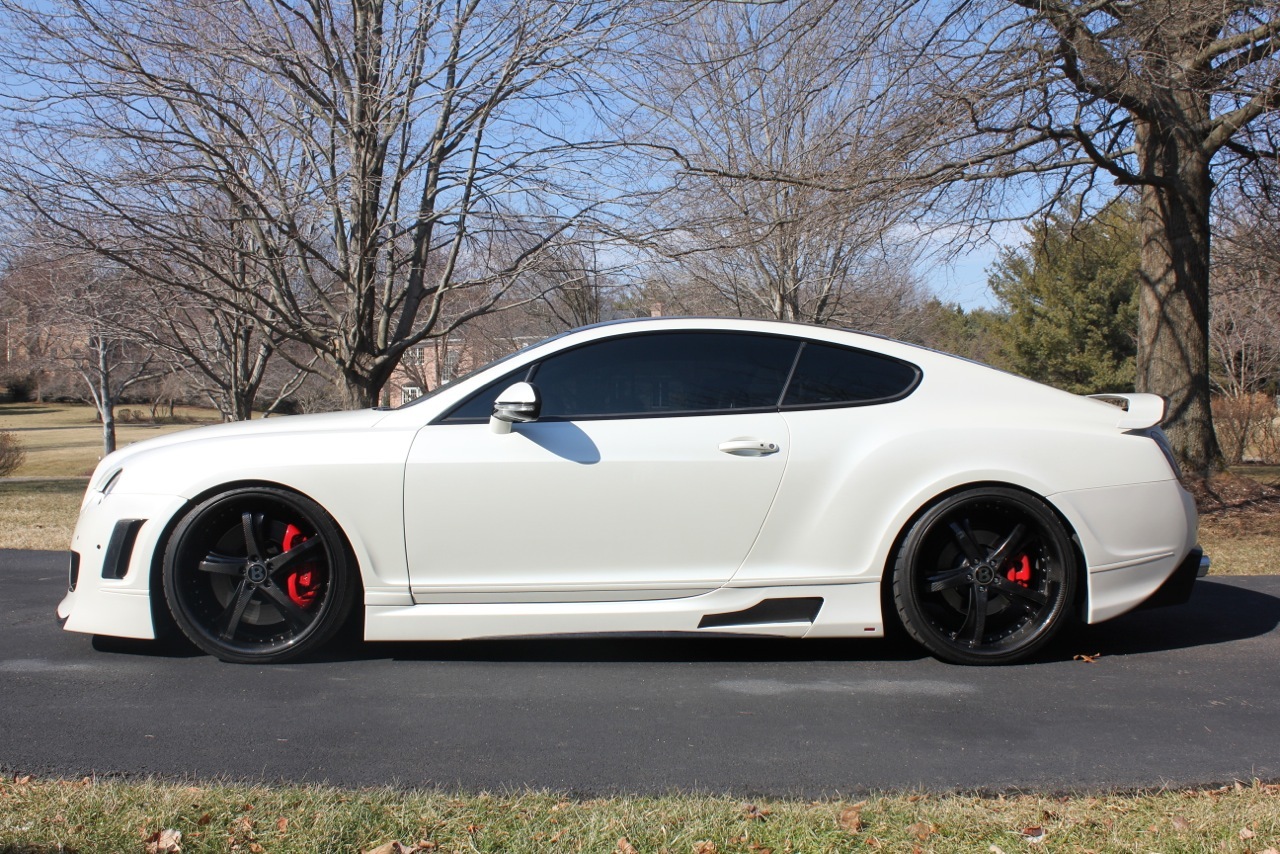 And it has a lowering kit as well. 'No Limits' licence plate surround included.

The ad reads:
"Listing this unbelievable 2010 Bentley Continental GT Speed W12 Twin Turbo Auto 6spd with Quick shift and only 10k miles for a friend. This has to be one of the nicest and tastefully done Bentley gt coupes in the country!!
I will list the modifications that have been done to this stunning Bentley as follows:
- Premier 4509 carbon fiber body kit and wing
- 22" carbon fiber Savini wheels w/ Nitto tires
- Renn tech adjustable lowering module / car raises and lowers two inches with touch of button
- Full fabspeed one off custom downpipe, x pipe, mufflers and ECU tune upgrade
- 3M flat pearl wrap with smoked lights and gloss accents( this is an extremely well done wrap done at one of the best shops in the country) paint is flawless under wrap!!"
Glad he clarified that it's not his. Listing for a friend. Sure.
I like it. A good marketing tool for unexplained wealth inquires.
For the non-traditionally employed. Strong contacts in South America.
Get it
here
.
(Posted by David Irvine/Bentley Spotting)