Four Locks
No, not the horse hairstyle...
That's spelt 'Forelocks'.
Four door locks.
No, Christina. Enough, Okay?
On Ebay today a rare early Silver Shadow LWB:
"This is an amazingly rare Long Wheel Base ("LWB") Silver shadow, 1 of only 10 ever built. Four such cars were built for the English Royal Family and another 6 special order built for VIPs and dignitaries"
A long wheelbase Silver Shadow with no Everflex roof nor the smaller rear window.
And four door locks...
Front and rear doors:
No idea why.
In case the power locks fail?
Princess Margaret had one too. LRH2452
"This just in.."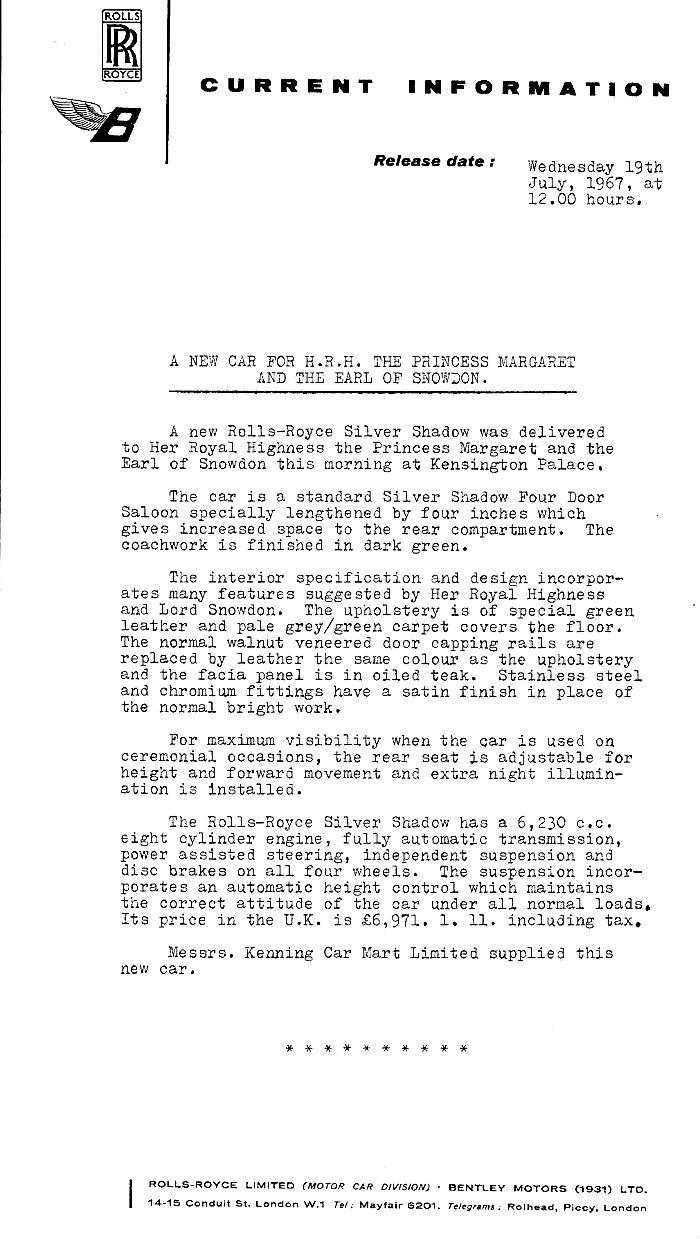 Here's the link to LRX2716:
(Posted by David Irvine - and thanks to Marinus Rijkers' www.rrsilvershadow.com - Oh, and Ad Peters Haircompany for the hair photo...)